"When you become a leader, success is all about growing others." Jack Welch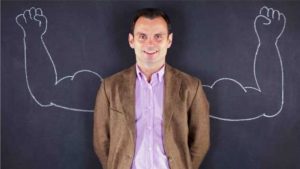 What do highly successful organizations like Chic fil A, Home Depot, Southwest Airlines, and the US Marines have in common that is the underpinning of their success? They have put into practice the concept of Servant-Leadership.
The term Servant- Leadership* is a paradox: Leaders traditionally guide others on the right path with an inherent sense of authority, power, and superiority to those they lead. However, when we understand and accept the true leadership purpose and responsibility of Managers and Front-Line Leaders: To get things done, with and through others, and help create an opportunity for them to be successful; the mindset and methods of the leader needs to evolve to fulfil their purpose and responsibility.
Servant- Leadership requires the leader to willingly embrace a mindset including:
Putting the needs of those they lead first; a desire to serve. Their success is your success.
Knowing to share the power: Empowering employees sends the message they have earned your

trust, their input is valued, and their contribution matters.

Helping employees grow: This is the engine that accelerates employee engagement, team

member competence and often feeds the pipeline for succession planning.
Why Servant Leadership?
Servant-Leadership fulfils the core leadership purpose and responsibility for Managers and

Front-Line Leaders.

We all say that our people are our most important resource, and that the customer is #1.

Servant-Leaders demonstrate both in their daily actions and relationships with the "internal

customers" they lead.
What's in it for me to embrace Servant Leadership?
Dwight D Eisenhower, 34th President of the United States, defined leadership as "Getting people

to do what you want them to do because they want to do it."

Servant-led employees tend to be

intrinsically motivated to achieve the results needed by the team and organization.

Servant-Leaders experience a higher level of trust and employee engagement.
What's in it for my team and organization when I embrace Servant Leadership?
Servant-Leadership can have a profound positive effect on employee engagement. According to

studies by Gallup, engaged employees outperform others by up to 200%.

Servant Led companies outperform Good to Great companies**; The financial performance of

the eleven companies studied by Jim Collins averaged a 17.5% return. However, the servant-led

companies' returns averaged 24.2%! It seems that servant-led companies are even "greater than

great."
Finally, consider the perspective of Angela Ahrendts, a SrVP at Apple: "Everyone talks about building a relationship with your customer. I think you build one with your employees first."
* Robert Greenleaf popularized the term Servant-Leadership in 1970 when he wrote his famous essay,
The Servant as Leader.
**Sources: Good to Great by Jim Collins. You can find this study published in James Sipe and Don Frick's
book, Seven Pillars of Servant Leadership: Practicing the Wisdom of Leading by Serving (Paulist Press,
2009).